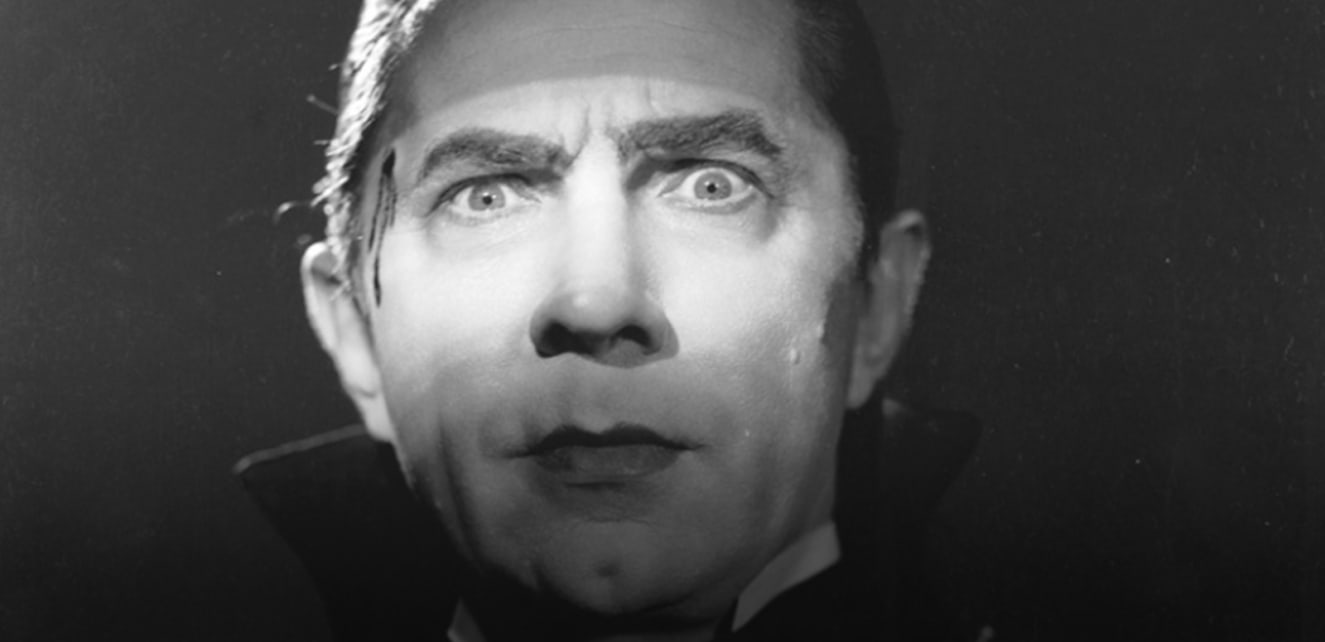 Stories of Hungarian Filmmakers who Became World-famous in the Hollywood Film Industry
Last updated on January 22nd, 2018
Last updated on January 22nd, 2018
There is a famous saying in Hungary that states: Anywhere you go in the world it's sure that you will find Hungarians there. You may not know yet, but this is especially true for Hollywood, at least it was, during its classic era.
Hungarians mostly started to emigrate to the USA after the Hungarian revolution of 1848, but the biggest wave came during and after WW II, when many people had no choice but to flee the continent. Many Hungarians had a turn in fortune after emigrating and made something really special out of themselves: The foundation of the American film industry was born from the contribution of Hungarian immigrants. We dedicate this article to introducing some of their amazing stories.
There is a famous saying in Hungary that states: Anywhere you go in the world it's sure that you will find Hungarians there. You may not know yet, but this is especially true for Hollywood, at least it was, during its classic era.
Hungarians mostly started to emigrate to the USA after the Hungarian revolution of 1848, but the biggest wave came during and after WW II, when many people had no choice but to flee the continent. Many Hungarians had a turn in fortune after emigrating and made something really special out of themselves: The foundation of the American film industry was born from the contribution of Hungarian immigrants. We dedicate this article to introducing some of their amazing stories.
WILLIAM FOX, the Founder of Fox Film Corporation
William Fox, who was born as Fried Vilmos in 1879 in a small Hungarian village called Tolcsva, worked as a producer and founded Fox Film Corporation.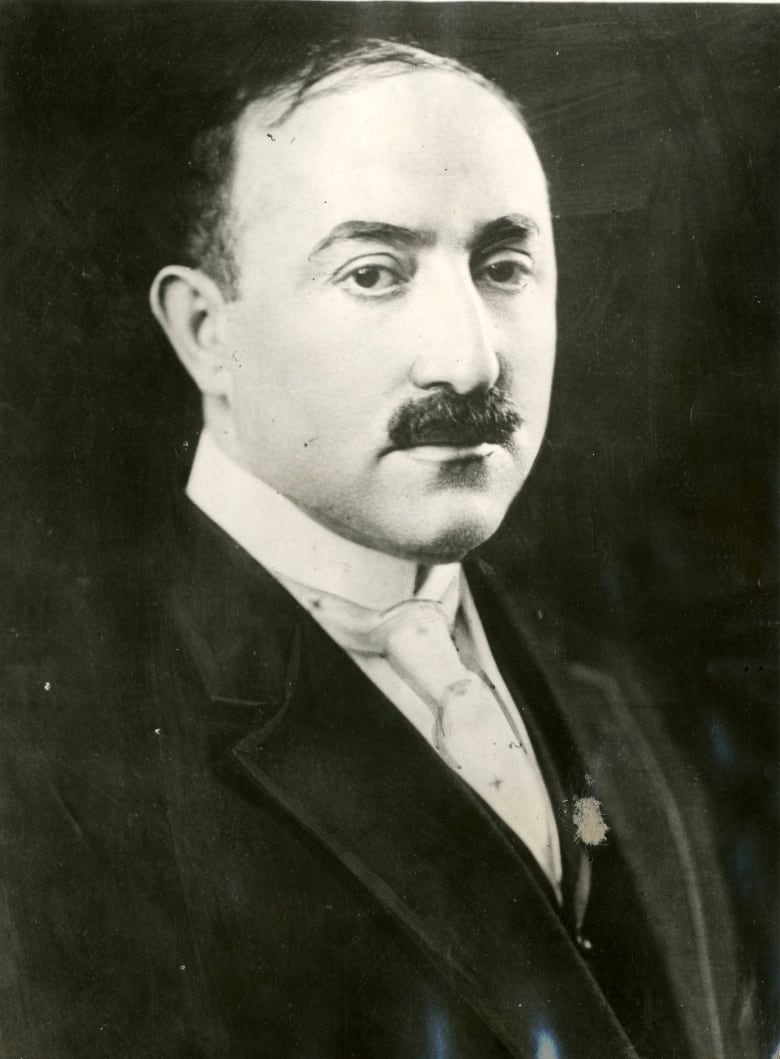 When he was just nine months old he and his family emigrated to the United States because they could not make a living in Hungary. There they changed their names to Fox, their mother's maiden name. As he was so young when they moved, Fox never learned to speak Hungarian.
He grew up on the worst streets of New York and had to start working at the age of 8 as a servant in a lavatory. In the States he had eleven siblings but only six of them survived because of their poor conditions. He even stopped going to school at the age of 11.
He later started working as a salesman in the fur garment industry, but after saving up a few thousand dollars he got out and invested in the film industry by buying a nickelodeon in Brooklyn. By the end of the year he owned a whole chain of them as well as a production company which was the start of his empire. He laid down the foundation for the Hollywood studio system by organizing Fox Film Corporation and the Fox West Coast Theatres chain, creating the star culture, and for freeing the industry from Thomas Edison's monopoly.
Industry Accomplishments
After a few years in the film production industry Fox realized that he could make the company more profitable by exhibiting a film several times, as this needed smaller investments than producing new films, so he founded a film-distribution company called the Box Office Attractions Company. This was one of his first steps in challenging Edison's monopoly on the industry. Fox even went as far as initiating an antitrust lawsuit against Edison's Patent Company. Fox won the legal battle which greatly affected the film industry as free competition was born, and anyone could legally make movies, so the quality of productions improved in a heartbeat. Fox produced his first film, Life's Shop Window, in 1914, and he organized Fox Film Corporation the following year.
Soon he owned the 1000 house Fox theatre chain which made him a millionaire. With the incredible amount of money he made from his mainstream productions, he produced more art house films, and gave opportunities to promising new directors.
He was an amazing businessman, he quickly realized the business potentials of advertising the actors as he was the first one who didn't try to sell his films by advertising its directors and writers, but rather its stars to whom he gave screen credits to in order to attract the best actors. He even created stars by building up previously unknown actors' public images and careers.
His genius ways of advertising, and the use of publicity, is well demonstrated by how he made Theda Bara, an average Cincinnati girl a huge star and the first on-screen vampire. The audiences loved these stars, and were drawn to the movies because of them, which in turn of course generated great profit for Fox.
In 1923 he built the so called Fox Hill studios that now gives home to 20th century Fox. In 1926 Fox acquired (for a great deal of money) a sound-on-film system called Movietone, and became one of the first studios (alongside Warner Brothers) to experiment with sound films. In same year he built "Movietone city" on a 300 acre territory in Beverly Hills, which at the time, became the state of the art studio.
At this period he was at the peak of his career and was the wealthiest. He used to brag that not a day went by without William Fox's name appearing on at least one movie screen somewhere in the world. According to legend, he never had a smaller bill on himself than a 100 and he wanted to stop time so badly that he never wore a watch.
During his work in Hollywood he hired many Hungarian actors, writers and creatives with whom he worked closely. Although he never returned to Hungary, he sent a news filmmaker to his hometown to shoot some footage, which he later showed to his family in the States. In 1999 a memorial tablet was made in his honour that hangs on the wall of Fox Film Studio's screening room, and is made of the famous Hungarian Herendi porcelain.
His former home has just been recently discovered in Tolcsva, and is waiting to be rebuilt into a Museum in his honour which is expected to highly boost the tourism of this little town. He contributed greatly to the art, technology, and business of the film industry. Up to this day he is considered a pioneer in the film industry.
Due to the stock market crash of 1929, alongside several legal issues, as well as a car accident forced him into a long struggle to fight bankruptcy and eventually Fox lost control of the Fox Film Corporation through a hostile takeover in 1930.
In 1941 he even served a few months in prison for bribing a judge during the liquidation of his holdings. After that, Fox was forced to retire from the film business as he was blacklisted. He died in 1952 at the age of 73 in New York. None of his former film industry colleagues attended his funeral. Even though he had to sell his interests in the '30s, his legacy lives on in the name of 20th Century Fox and his films that influenced the lives of millions.
ADOLPH ZUKOR, the Founder of Paramount Pictures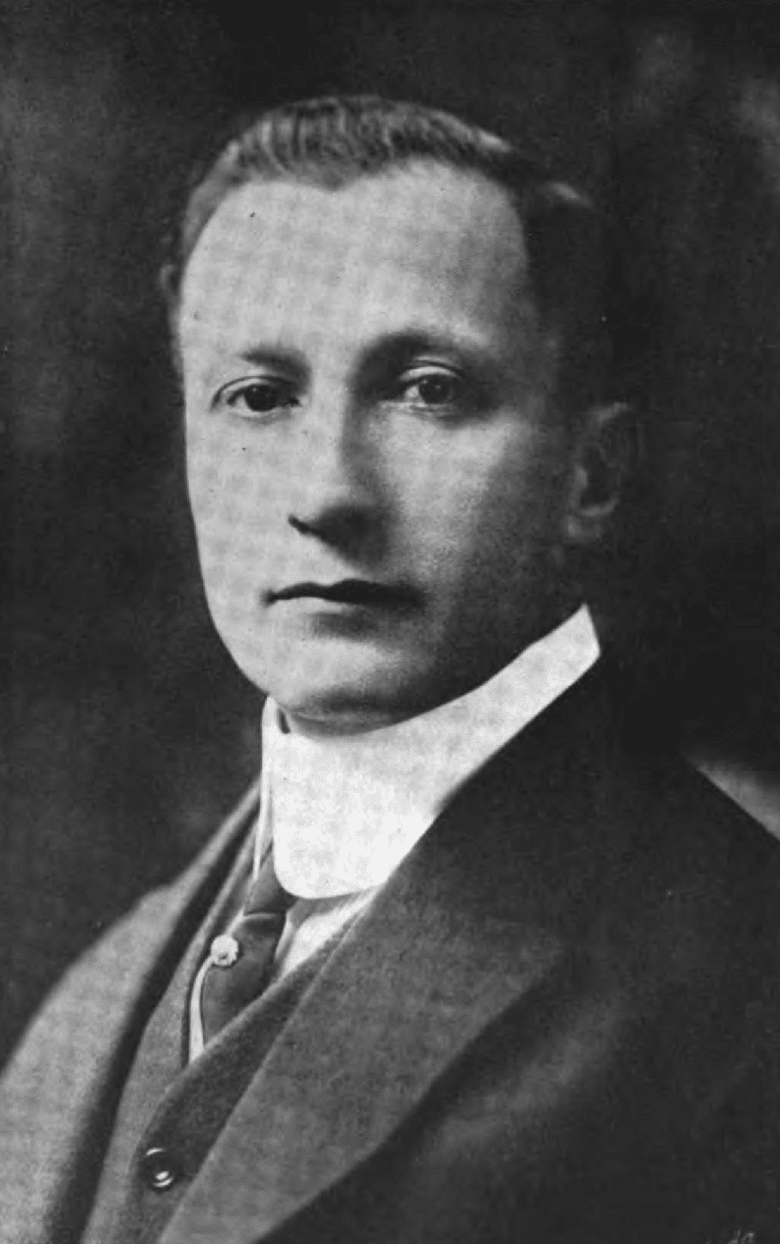 Adolph Zukor became one of the fathers of the Hollywood film industry by founding Paramount Pictures. He started from nothing, but he accomplished everything he ever wanted to. Thanks to his hard work he became one of the founders of the American film industry.
He was born in a Hungarian town called Ricse in 1873, where his parents owned a small shop. He became an orphan at the age of 7.
He was an exceptional student, but had to start working at the age of 12 while still attending night school. When he turned 15, he decided to travel and emigrate to the United States completely alone. At that time he just finished elementary school and never went back to high school afterward. With just a few bucks sewed into the lining of his coat, Adolph Zukor arrived in New York in 1889.
Once in the states, he first took a job he could get at a furrier. In his free time he played baseball, and constantly sang Hungarian songs with other immigrant boys. Over the years he saved up a few thousand dollars, and returned to Hungary for a visit, after which he married Lottie Kaufman, who was also a Hungarian immigrant.
He even saved up enough to start his own fur shop, but when he saw his first movie he instantly realized the business potentials of the motion picture industry. In 1903 he invested in a Union Square penny arcade that went so well that he sold his fur business and opened more arcades, which began his giant motion picture production and distribution empire.
Industry Accomplishments
Zukor's success mainly lied in him realizing that the feature films had potential, that they were economically more viable than short films. When he acquired the American rights for 40,000 dollars to the feature film called Queen Elizabeth and broadcast it as the film's exclusive distributor, it instantly became a huge success. He made a fortune, thus proving the viability of feature films.
In 1912 he founded the Famous Players Film Company which produced such films as The Count of Monte Cristo and The Prisoner of Zenda whose success exceeded all expectations. In the following years he got huge financial backings and it became his goal to bring famous stage actors to the screen.
He even opened the first studio building in Hollywood. Soon, many famous actors came to him for work. His studio worked with and gained such actors as Mary Pickford, Gloria Swanson, Rudolph Valentino, Gary Cooper and Douglas Fairbanks much fame.
Zukor introduced exclusivity, which meant that his actors couldn't work for other companies. It wasn't a financially good or even fair deal for the actors, but still this contract always brought them their desired fame. Up to this day, the stars on Paramount's logo represent the first few signed stars of the studio.
In 1916, Zukor and Jesse L. Lasky (the owner of Lasky Company) bought out the owner of Paramount and merged the three companies into one. Zukor became president of the new Paramount. From then on the company was flourishing thanks to Zukor.
He wasn't an eccentric, well-publicized figure like most of the pioneers in the industry, he could have been easily mistaken for an average businessman as he liked to work from behind the scenes. Around the studio Zukor was known by funny nicknames like Sugar which Zukor means in Hungarian. During the 1910s and 1920s he created a cinema chain of nearly 2 000 screens, ran two production studios, and became an investor in radio, but his real talent laid in the organization of his company's industrial structure.
He created a model of an integrated film studio as he centralized all segments of the film industry in one company, meaning that he gave Paramount control over production, distribution, and exhibition of movies. He was also infamous for visiting movie sets every morning and always keeping a close eye on production.
In the 1910s and 20s his career reached its peak, he became one of the most influential people in Hollywood by founding Paramount Pictures and building a whole realm of cinemas and studios around it. But even then, he always kept in touch with his hometown. He even sent money to build a school in Ricse, and to the people in need. He helped his hometown in any way he could.
"

It is not enough to be Hungarian... but it may help."Adolph Zukor
Although he spent most of his life in the United States, he never forgot his hometown and country, where he came from. Perhaps the most expressive and famous legend about him is that he had an inscription on the wall of his office that said: "It is not enough to be Hungarian" - to which he was quoted to add in a low voice: "but it may help."
In 1932, Paramount went bankrupt and Zukor left his role as president and became chairman of the board.
Adolph Zukor was a pioneer in the industry, he saw the future and possibilities of the motion picture before most people did. Zukor even got an Academy Award in 1949 for his life achievements. He wrote his memoir in 1953, which is called The Public Is never Wrong. He retired from Paramount in 1949, but held the role of chairman emeritus until his death in 1976 at the age of 103.
Today, Paramount is the fourth oldest surviving film studio in the world.
BÉLA LUGOSI, a.k.a Dracula
Béla Lugosi (born Béla Blaskó) is most famous for portraying Count Dracula in the 1931 horror classic Dracula. This world-famous character actor was born in 1882 in Lugos, Hungary, a town he later based his stage name on.
He worked as an actor in Hungary but after the failed Hungarian Revolution of 1919, he had to flee the country due to his activities in the actors' union. First he worked in Germany, then he settled in America. In the States he first appeared in a Broadway adaptation of Bram Stoker's Dracula and his portrayal was so successful that in 1931 he was chosen to play the role of the blood-thirsty vampire again in a hit feature film.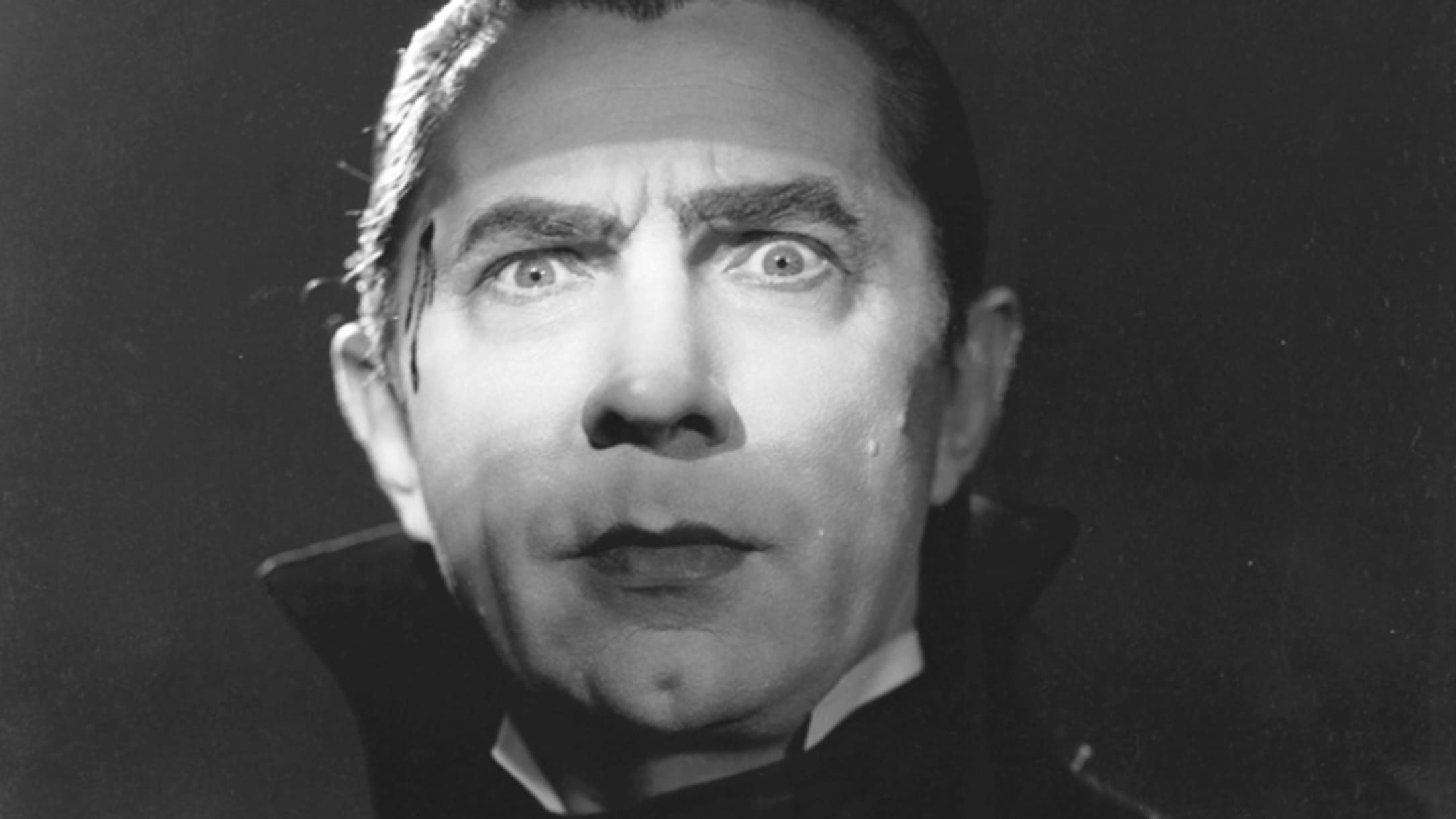 His portrayal of the character was unlike any other thus far. He instantly became famous for his mysterious, alluring, and fearsome portrayal of Dracula but after this part, his Hungarian accent limited his possibilities as an actor. He was unsuccessful in avoiding typecasting, and he stayed a character actor throughout his whole life, which led to him being frustrated during his entire career.
After the success of Dracula, Lugosi became one of the most famous horror stars of America. He was often paired with the legendary Boris Karloff with whom they made several classics like The Black Cat and Son of Frankenstein. After these movies, he wasn't able to get roles in other genres despite his trying. He was even gradually restricted to minor parts by the producers. At this time he became addicted to morphine which was noted by the producers and led to Lugosi's downfall. This was the time of his life when he became acquainted with Ed Wood and his low-budget movies.
Ed Wood, who was a huge fan of Lugosi, found him in poverty, and offered him roles in his infamous trash films like the Bride of the Monster and Glen or Glenda. This co-operation didn't last long because Lugosi died of a heart attack in 1956. He was buried wearing one of the Dracula costumes. The cape he wore in Dracula is now in the ownership of Universal Studios.
"

Whenever he tried to play something romantic, it smacked of the vampire. He couldn't get rid of the accent. So everything he did, if it had any kind of eroticism or sensuality, was Dracula-like."Martin Landau, actor
Despite the unfortunate end of his career, Lugosi hasn't been forgotten: In the 1994 movie Ed Wood, directed by Tim Burton, Lugosi was played by Martin Landau who received an Academy Award for his portrayal of the Hungarian actor.
Up to this day, Lugosi is considered by many as the best actor to ever play Dracula.
MICHAEL CURTIZ, the Oscar-winning Director of Casablanca
Michael Curtiz, or as we know him Kertész Mihály, was a Hungarian American film director, mostly known for directing one of the world's greatest films: Casablanca.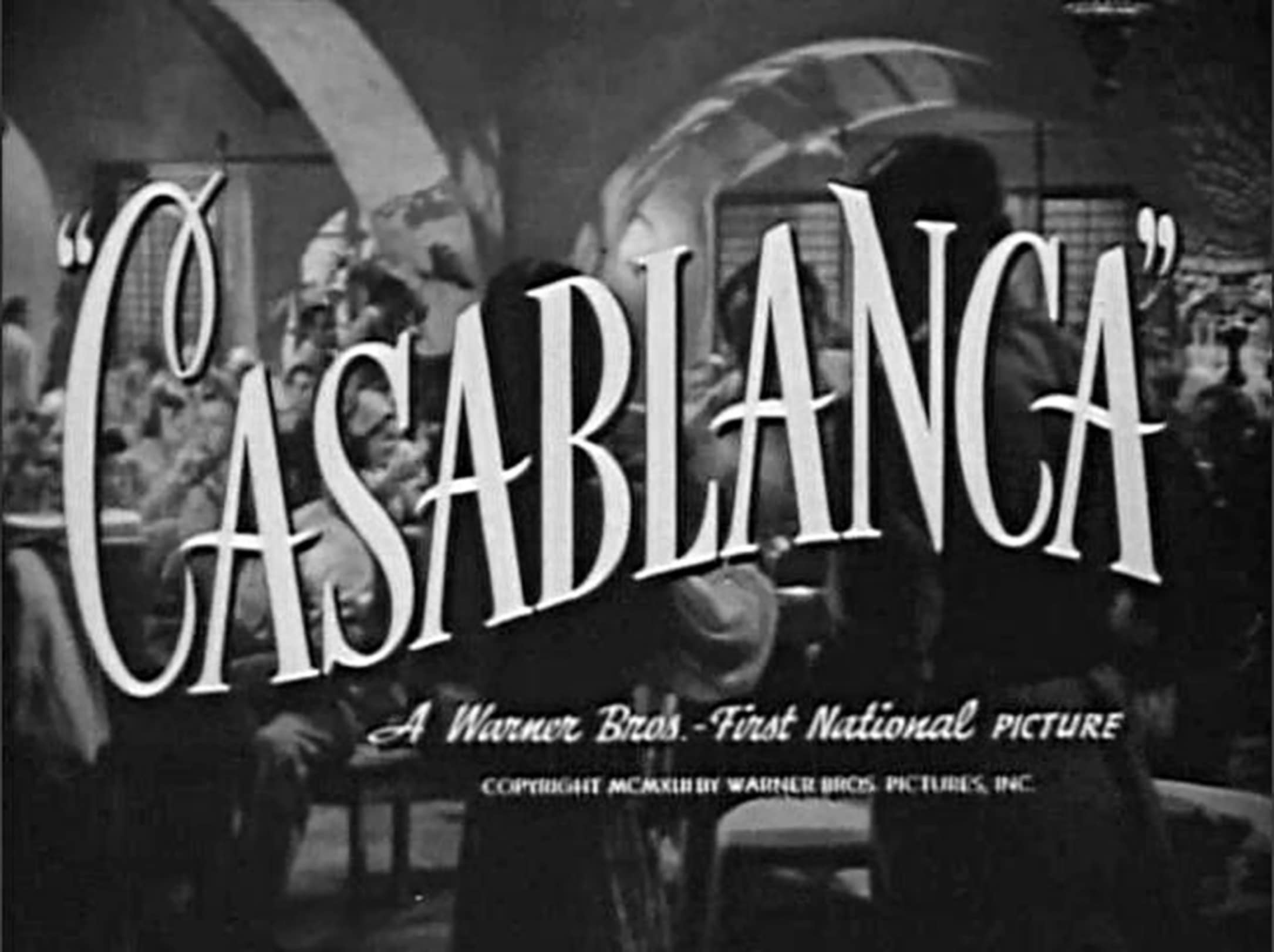 Curtiz was born in 1886 in Hungary where he later studied the art of filmmaking and directing. Curtiz decided to leave when the Hungarian film industry was nationalized in 1919.
He first worked in Vienna and moved to America in 1926, where Jack Warner hired him as a director. In the States he directed many classics like The Adventures of Robin Hood, Mildred Pierce and of course Casablanca, for which he won the Academy Award for Best Director. Even today the American Film Institute considers Casablanca as the third greatest American movie ever made. But this wasn't his first Oscar nomination. He had been nominated four times before for Captain Blood, Angels with Dirty Faces, Four Daughters and Yankee Doodle Dandy. Curtiz also worked with such actors as Elvis Presley, Errol Flynn and Humphrey Bogart.
He never fully learned English which is a huge part of the anecdotes of him. The most famous story of him is that during a shooting he said: "Bring on the empty horses!" by which he meant bring the horses without riders, but it made his colleagues laugh very hard.
His most successful period was when he worked for the Warner Brothers and after the 40s, when he tried to become a freelancer, his career began to decline. Still, he continued directing films until his death in 1962. During his career he directed more than 50 films in Europe and more than a hundred in the States.
ISTVÁN SZABÓ, Academy Award Winning Director
István Szabó, who was born in 1938 in Hungary, is a film director and screenwriter, most famous for his film Mephisto (1981) which won the Academy Award for Best Foreign Language film.
During WW II, Szabó and his family were chased by the Nazis but he managed to survive by hiding in an orphanage. It is no surprise that the most common topic of his films are political conflicts and Central Europe's history.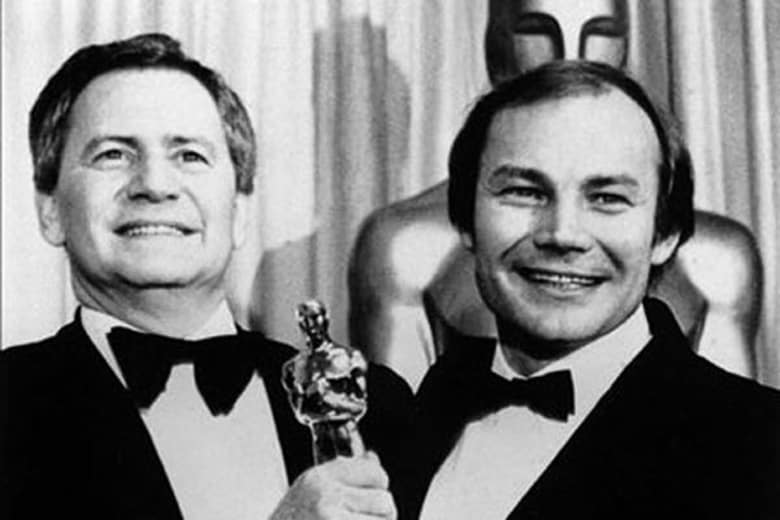 He first directed films in Hungary during the 60s like Father and Confidence for which Szabó won the Best Director award at the Berlin Film Festival in 1980. The film was even nominated for an Academy Award. But the first time that a film directed by Szabó won an Academy award was in the next year, in 1981.
Mephisto even won the Best Screenplay award at the Cannes Film Festival which increased Szabó's international prestige. Despite these prestigious awards, his most famous film is probably the 1999 historical drama called Sunshine. It is also considered as Szabó's most ambitious picture.
The movie, with Ralph Finnes in the leading role, tells the story of the Jewish Sonnenschein family as they experience the first half of the 20th century. The film was nominated for three Golden Globes and received very positive reviews, even from Roger Ebert. Szabó keeps making great international movies up to this day, like Being Julia (2004), for which Annette Benning won a Golden Globe as Best Actress.
VILMOS ZSIGMOND, Oscar Winning Cinematographer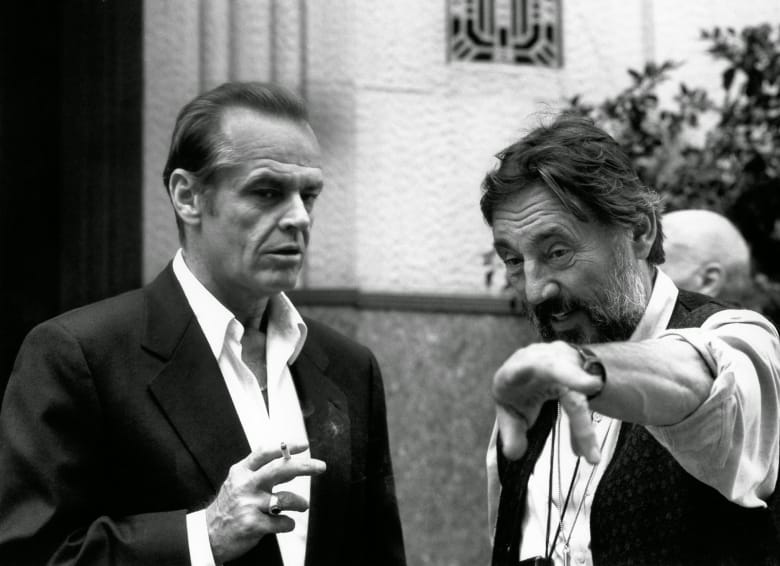 Vilmos Zsigmond, who was born in Hungary in 1930, was one of the most prestigious and well-known cinematographers of Hollywood with his very unique style. During the first period of his career he studied cinematography and worked in Hungary, but in 1956 came a turning point: He and one of his friends filmed the events of the Hungarian Revolution and had to flee the country. These young men had a huge role in notifying the West about the Revolution in Hungary.
He went to America and by 1962 he became a citizen of the United States. At first he worked in Los Angeles as a photographer, but during the 1960s he constantly tried to break into the film industry and worked on many independent films. But only the '70s delivered the success he deserved when Robert Altman hired him as the cinematographer for his now cult classic McCabe & Mrs. Miller.
Zsigmond was free to implement his own artistic ideas so he created a unique look for the film by using a special process in a laboratory which made the movie's atmosphere resemble the old films'. The film brought him fame and recognition.
"

I think film is about images. Cinema needs good images. I think that if you don't have good images, it's not going to be a good film. I think all films should be really visual."Vilmos Zsigmond
In the following years he was the cinematographer of such films as Altman's The Long Goodbye, Boorman's Deliverance and Spielberg's Close Encounters of the Third Kind for which he won the Academy Award for Best Cinematography.
He was nominated four more times for McCabe & Mrs. Miller, Deer Hunter, The River, and Black Dhalia. He has also worked with Woody Allen several times, on movies like Cassandra's Dream and Melinda and Melinda.
And Many, Many Others...
We could introduce countless Hungarians who work or worked in the Hollywood film industry, but unfortunately we only have space and time to mention a few more.
You might know that the protagonist of the legendary Some Like it Hot with Marilyn Monroe, Tony Curtis, was also Hungarian. You might know that, because in the last few decades of his life he took great interest in his Hungarian heritage, along with her daughter, Jamie Lee Curtis.
His parents were born in Hungary but emigrated to America. Curtis himself could only speak Hungarian until the age of six, which made it difficult for him to start his schooling. With her daughter, Tony Curtis even helped finance rebuilding the Synagogue of Budapest in the 1990s. He also founded the Emanuel Foundation for Hungarian Culture. Furthermore, he promoted the tourism of Hungary in several commercials.
If you are a fan of the classic Hollywood, you might have heard about George Cukor, the master of romantic movies. Yes, he also had Hungarian blood running through his veins. His parents were also immigrants from Hungary, but Cukor himself was born in New York. He directed such cult classics as The Philadelphia Story, My Fair Lady and Romeo and Juliet. He is also known for playing a huge part in Katharine Hepburn's rise and success.
Hungarians have reached the highest success even in the field of music: Miklós Rózsa, an Oscar winning music composer was also Hungarian. He composed the music of such cult classics as Hitchcock's Spellbound, Ben Hur or El Cid. He won three Academy Awards for the aforementioned works of art.
The list of Hungarians in Hollywood could go on and on but this article can't. As you can see, Hungarians presence in the American film industry has become so striking that it requires explanation that of course no one can give. Norman Macrae, who was the chief editor of the Economist, even wrote once that the word movie must have come from the Hungarian word for it, which is "mozi".
"

The American word "movie" probably derived from the Hungarian "mozi. " Cynics says that Hungarians created America's Hollywood before other Hungarians less destructively created America's A-bomb."Norman Macrea, deputy editor of economics
Whatever the reason is for this phenomenon, one thing is sure: without these amazing Hungarians the Hollywood film industry wouldn't be what it is today.