The Giant Ferris Wheel of Vienna
Living Film History in Vienna's Iconic Amusement Park
Last updated on October 14th, 2017
The Vienna Giant Wheel, or as they say in German the Wiener Riesenrad is not accidently a Top Filming Location. The old-fashioned giant wheel located in the huge Viennese park called Prater, is both a charming and a majestic sight with its airy steel cable spokes and red wooden carriages. And yet, for some reason this magical structure does not get the recognition it deserves. It was originally built for Franz Josef I's Golden Jubilee and would have been deconstructed in 1916, but it luckily survived simply because of lack of funding to dismantle it. The surviving wheel was the world's tallest extant ferris wheel between 1920 and 1985. By now it has become a true trademark and one of the main spectacles of the Austrian capital. They say that whoever takes a ride on it and views the city from the amazing perspective that the wheel can offer, will fall in love with Vienna for sure.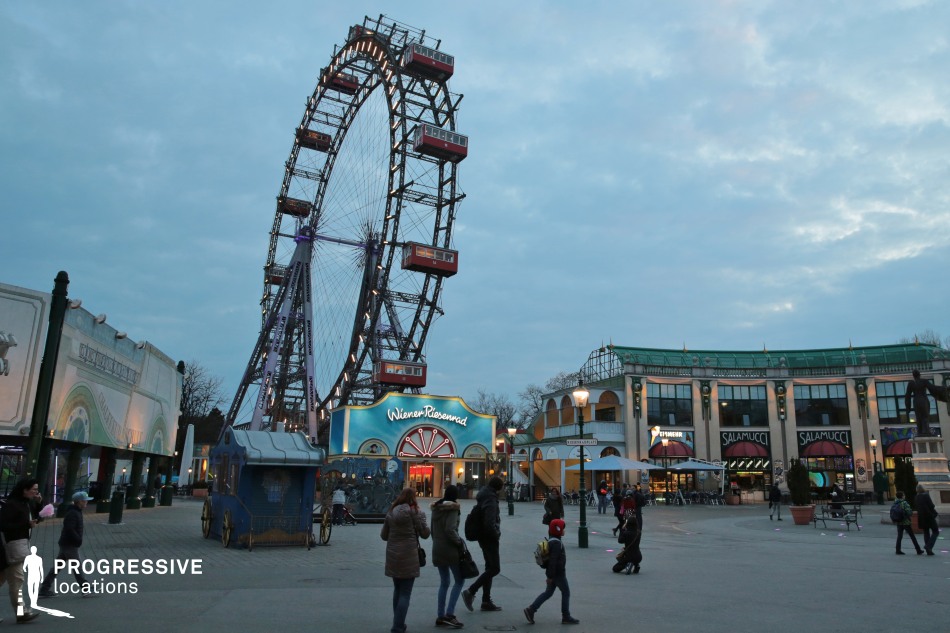 The Viennese Riesenrad was awarded the Treasure of European Film Culture title in 2016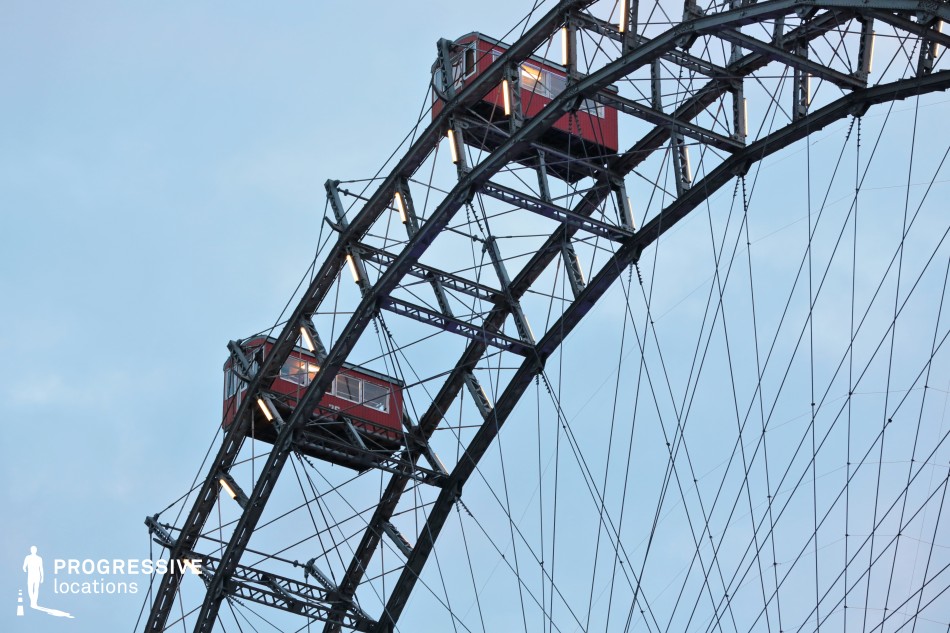 The ferris wheel was given an important role in the iconic film noir called The Third Man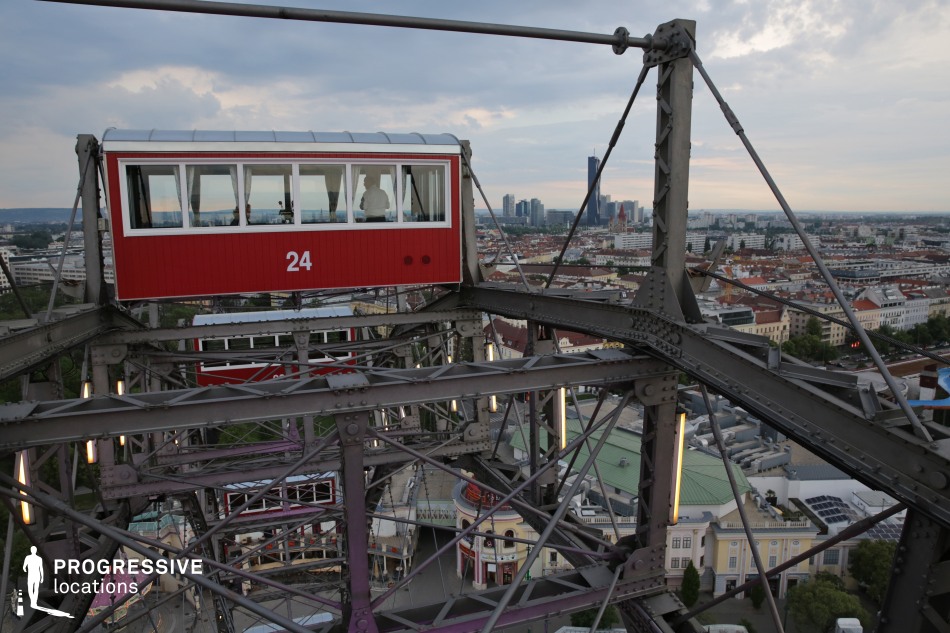 From the ferris wheel a fantastic panorama can be seen of Vienna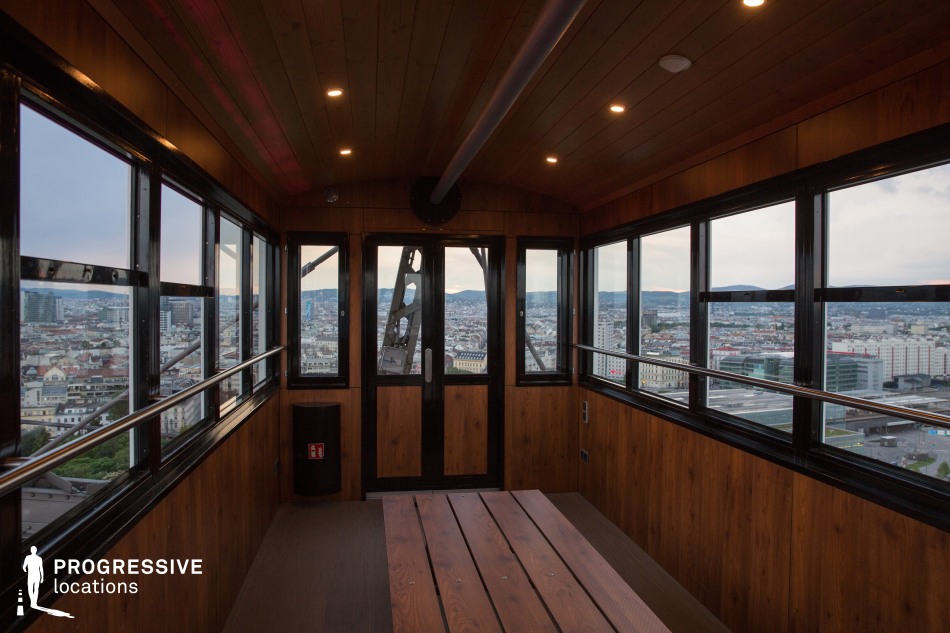 The 120 year old ferris wheel can be found in the enormous Viennese park called the Prater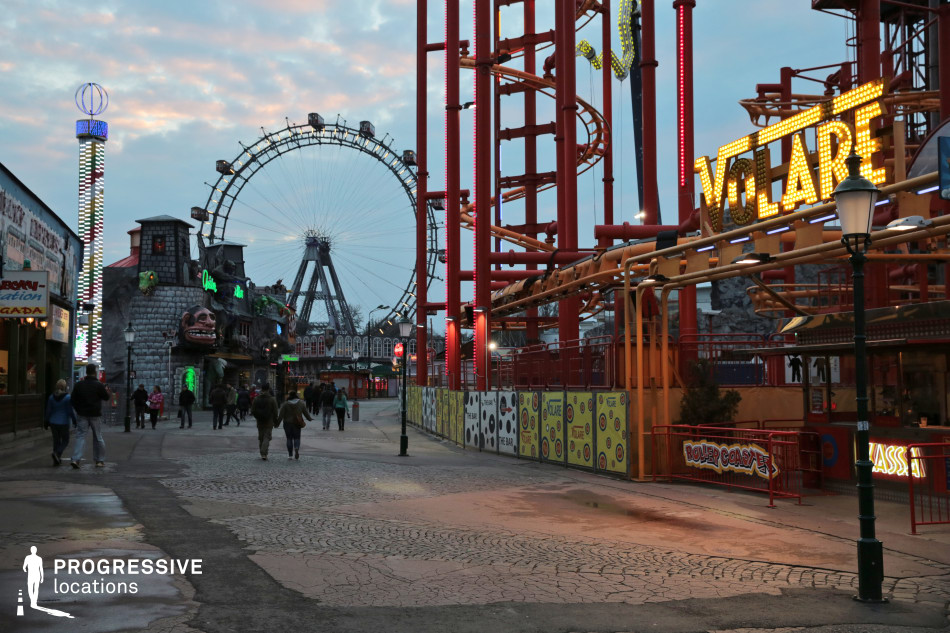 The ferris wheel is the Prater Amusement Park's most popular attraction
The 120 year old Vienna Giant Wheel has played important roles in countless world famous film productions, which is why it was awarded the Treasure of European Film Culture title in 2016 from the European Film Academy. Probably the most famous film shot here is Carol Reed's iconic 1949 film noir The Third Man, which was entirely shot on location in Vienna. For example they shot the scene here where the main character Holly Martins, meets for the first time with his friend Harry Lime, played by Orson Welles, who he had thought had died a long time ago. The wheel was used as a location for an iconic first kiss scene in the 1987 James Bond film called The Living Daylights, as well as for another romantic kiss scene in the 1995 film Before Sunrise.