Vienna's High-tech Glass Skyscrapers and Office Blocks
Last updated on July 6th, 2018
The Donau City is a unique part of Austria's capital city, well known for it consisting exclusively of contemporary buildings, especially skyscrapers. It is located near the center of the city, on an island, with the Danube one side and the Donaukanal on the other. Although it is unlike the typical historical image of Vienna, by now it has become an important part of today's Vienna typical skyline, often captured in movies set in contemporary Vienna. The construction of the first tower building started in 1996, and since then a dozen other offices, hotels, residences have been built, as well as a school and a church. These high-tech buildings offer a perfect backdrop for scenes featuring the work and private life of world class businessmen and businesswomen. Some call it "a city within a city", since it has about ten thousand residents who live next to national and international companies.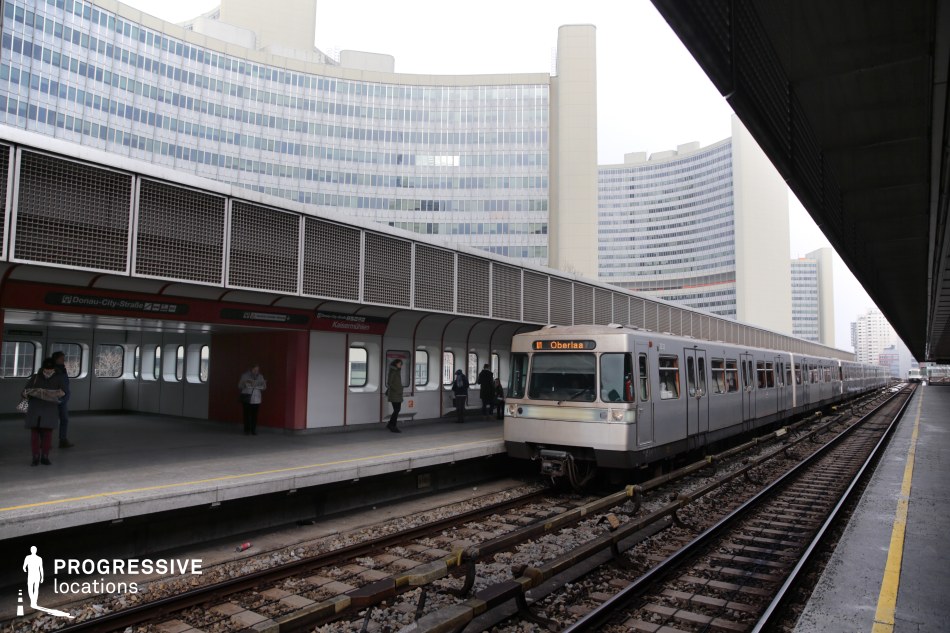 There is also a minimalist station for the public transport train, taking its passengers to the center of Vienna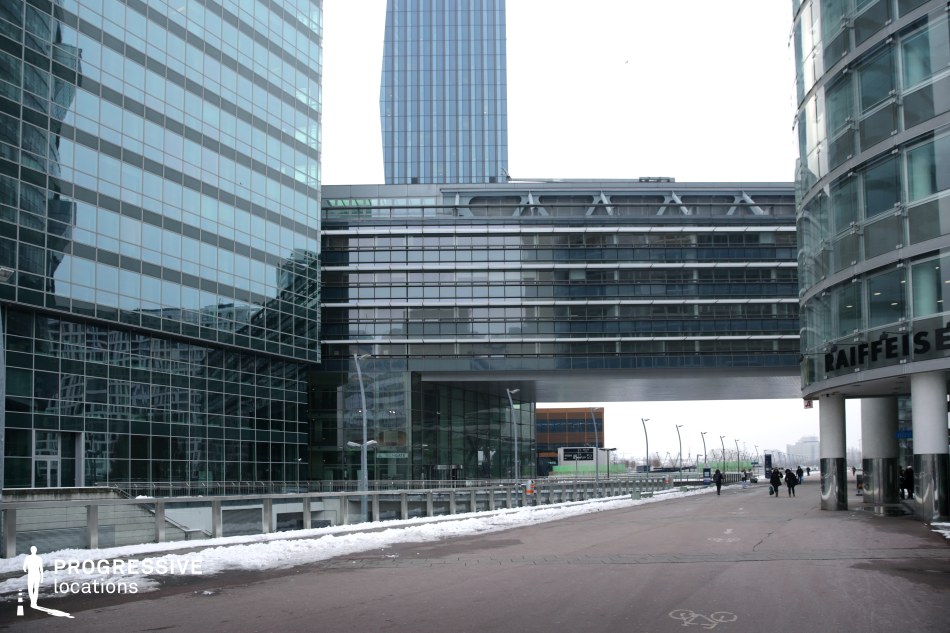 Built in the last two decades, this glass covered area ensures hightech scenery for shoots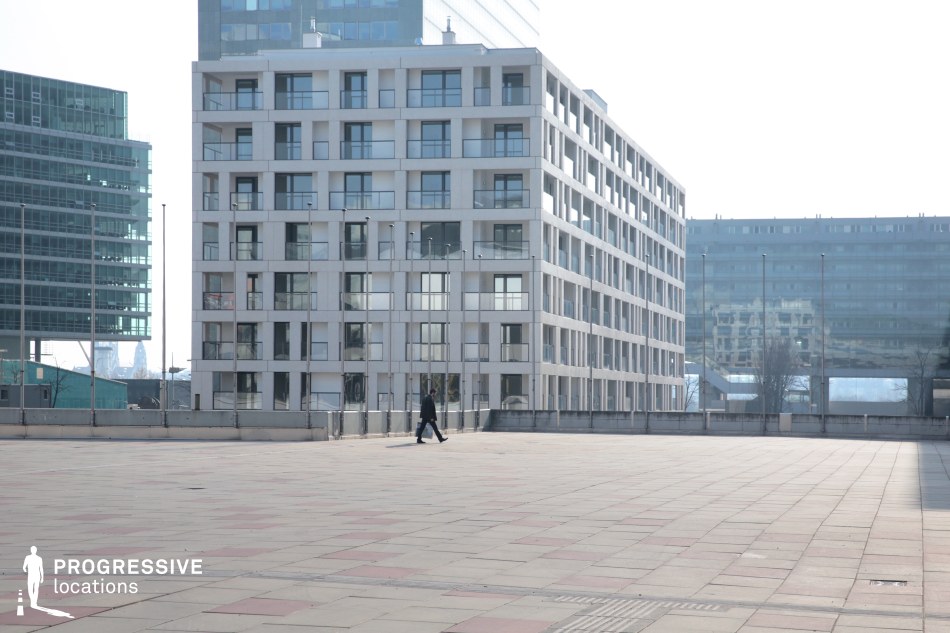 Its multiple large squares create spacious and grand locations for scenes set in the world of business and science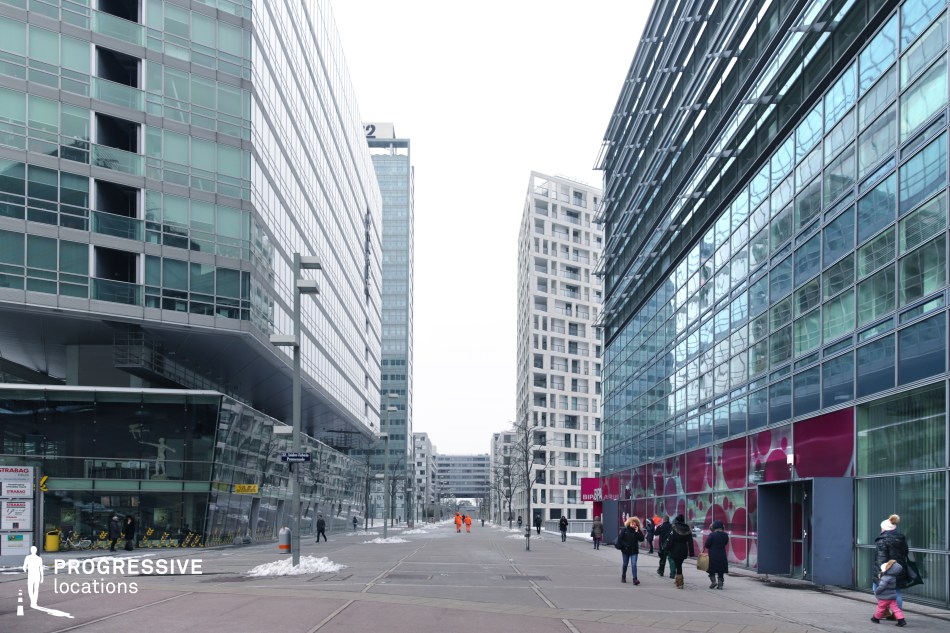 For livelier scenes, more busy streets are also located here with restaurants and cafés among the corporate tower offices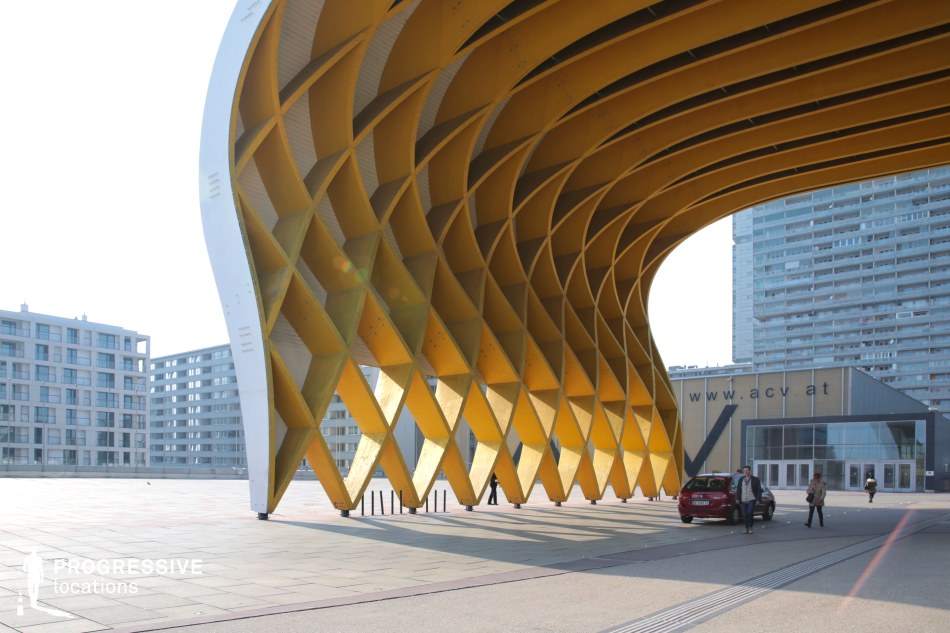 The conference center's characteristic yellow wooden construction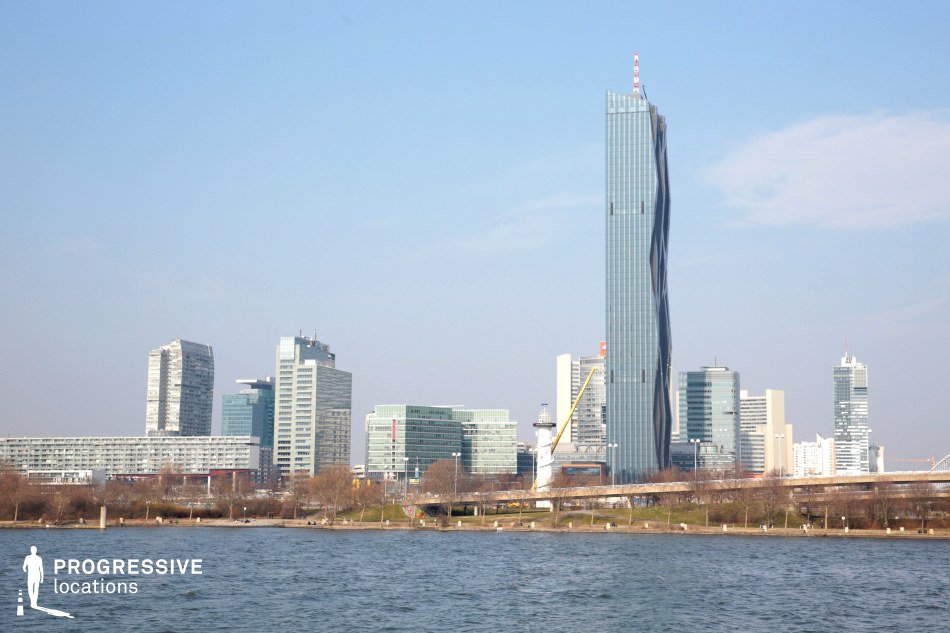 A view of the Donau City from the Danube, with all its important buildings visible
The slick glass skyscraper called the DC Tower is Vienna's tallest building, with a rooftop terrace and a fitness center that has extraordinary views from 250 meters high and can be hired by productions. Donau City has its own stunning glass hospital and care home, designed with world class taste. Furthermore, there is a the iconic yellow structure above the entrance of a conference center, which is memorable thanks to its striking colour and dynamic design. Also, Hans Hollein, the award-winning Austrian Postmodern architect's monumental Saturn Tower has a quirky glass cube hanging 20 stories high, creating a stunning location overlooking this significant part of Vienna and the city beyond.