PRODUCTION SERVICES HUNGARY & AUSTRIA
Highly experienced production service company in film, television, commercial, and still photography based in Budapest and Vienna.
We have provided live-action advertising film production services both in Budapest, Hungary and Austria for our clients spanning the globe. Our multi-lingual, highly experienced team believes in cultures without boundaries and treats each advertising campaign with close attention and sensitivity to the finest details.
We have a notable track record in scripted television series and documentaries. We have worked with Hollywood studios as well as with US cable networks. We have thus acquired a thorough knowledge of American production processes & methods, making our skills and potential up-to-date and interoperable with American studios. Additionally, we have experience of working with the largest Korean film industry players.
Photo production is one of the key pillars of our genre spectrum let that be advertising, fashion, editorials or still life photography. We have been commissioned by the world's leading companies in the fashion industry, advertising agencies, photo agencies and production companies. We are proud to say that Progressive Productions is one of the leading companies in the region in photography production service.
MEET US!
A PRODUCTION COMPANY
​​​​​​​IN CENTRAL EUROPE
Progressive Productions is a Budapest-based, internationally recognized Hungarian production company with an office in Vienna, Austria. We are a reliable partner offering production services to producers, production companies, advertising agencies and Hollywood studios for their shoots in Hungary or Austria. Our broad scope of services and work ranges from still photography to worldwide advertising campaigns to film production.
The company was founded in 2009 by two producers, Iván Gerő and Zoltán Haulis, who worked together for many years as producers at Hungary's leading television production company. They envisioned a company which would be a beacon in Eastern Europe in preserving the values of hard work, professionalism, accuracy, while embracing continuous growth and innovation. In other words, we love our work, we are fond of challenges and we are keen on performing at the top level in the production business where no task is impossible.
Progressive Productions, providing our high quality services based on these core principles, has remained markedly unique in a market culturally stemming from dissimilar values. Adherence to these principles was also key in being able to successfully enter such a competitive and quality-driven market as the Austrian.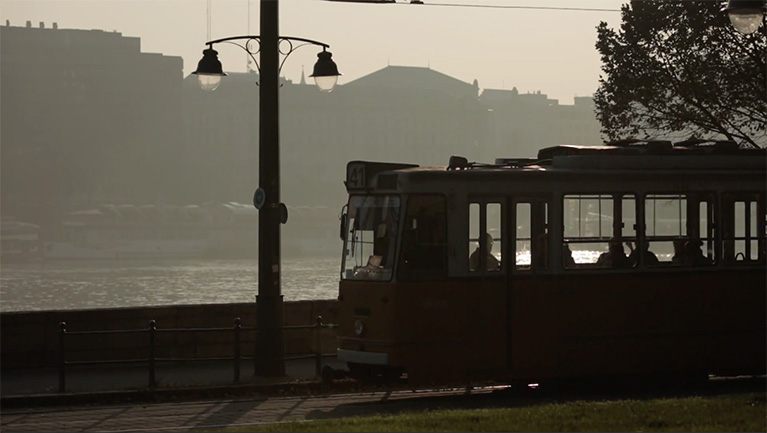 PRODUCTION SERVICES IN HUNGARY
Our services in Hungary stands on three key pillars: Production Services, Location Services and Casting/Talent Services; each organized in independent units staffed by in-house professionals.
Our Production Services Department possesses outstanding knowledge of Hungary and has developed strong ties with our suppliers over the past several years. Our suppliers have been tested and tried, and are among the best in their respective fields of expertise.

We are the only company in Hungary with its own Location Services Department. We believe that this investment will reap its rewards many times over. The value of this service becomes apparent in the quality of our location offers sent to our clients and in our communications related to the management of selected locations.

Our unique, independent Talent and Casting Services Division has brought the Hungarian casting process up-to-date and in line with global standards.
PRODUCTION SERVICES IN AUSTRIA
Our services in Austria rest on the strong foundations of our experienced Budapest production team, which with its solution-oriented approach, around the clock availability and quality-driven attitude - a key attribute of Progressive Productions - is in a position to manage all projects in Austria most efficiently.
We offer full production services in Austria. We have thorough knowledge of, and have established links to Austrian facilities and crews. Consequently, we are well positioned to offer our clients the best from the range of Hungarian and Austrian options in the most optimal combination for our projects.

Our locations department has put together an extensive high quality location database which is available to you as one of the many services we offer for productions in Austria. Our team is continuously searching the streets of Vienna and Salzburg, and the mountains of the Alps for locations which suit all types of criteria.

The casting process best showcases our ability to utilize resources from both countries. We have the luxury of searching in two talent pools for the right fit for a role, also the casting of Hungarian buy-out models proves to be an economic method of securing talents for certain projects.
Since Progressive has access to film and photo crews in two countries, and can utilize other services in both Hungary and Austria, we are confident that we offer the best solution for productions in Central Europe. Furthermore, Progressive Productions is among the founding partners of the Production Service Network which was established in 2014, creating a global community of leading production companies with shared values and beliefs. Because of this network of partners, we can help you find other ideal production companies worldwide who offer a similar level of quality in services.
OUR CLIENTS FROM AROUND THE WORLD
Progressive Locations is our department specialized in finding locations for photo shoots and film productions and takes care of related administrative tasks in detail. We are holding ourselves up to the highest quality standards in location photography and the preparation of our presentations. Progressive aims to offer comprehensive and flexible location services available uniquely at our company in the Central European market, making us stand out from our competitors.
LOCATION SCOUTING
Progressive Locations' scout team is relentlessly on the lookout for new locations, taking high quality photos of them while considering its future usability. All such location images and data are uploaded into a cloud-based storage with consistent keyword cataloging, including production notes. This allows us to respond to our clients' location request briefs expediently, with the closest match to their requirements. We have the capability of finding sites meeting multiple criteria for a complex location for complicated scenes. Our team is well-versed in architectural trends and periods, possessing the appropriate skills to assess the locations simultaneously from a director's, a DOP's or a photographer's aspect, while being fully aware of the ins-and-outs of production.
LOCATION MANAGEMENT
We go beyond finding the most suitable location for the given creative by taking responsibility for the feasibility of production at the recommended site. Therefore, it is our team that conducts the end-to-end location management. We have experience in closing down a downtown main road or a central railway station, and have shot scenes in the National State Opera and other sensitive high profile venues. Our services include negotiating the location fees, preparing contracts and associated paperwork, coordinating legal issues, obtaining filming permits, designing and implementing traffic plans and street closures, scheduling police and fire safety officers. We work with experienced and highly skilled location managers.
FULL-SERVICE
TALENT CASTING
We have our own talent pool which is constantly expanding and is developed by our own independent division: Progressive Talents. We offer an extensive roster of experienced and regularly employed Principal, Supporting Artists and Background Actors. We are also seasoned in servicing commercials, print advertising, movies and television projects. We are committed to provide the best available casting services for productions supported by us in Hungary or Austria. We aim to reach this goal with the quality and diversity of our talent pool and with our attractive buy-out model, which is fully aligned with the international standards. To complement this, we pay close attention to English-speaking actors and are open to commissioning them for projects abroad.
We take care of our talents: we prepare high quality portfolios for them, offer training, track their career progression and act as their representatives during the course of their assignments. We believe that our coaching approach bears plenty of its fruits in our productions.